Complete Guide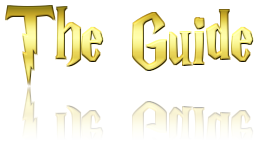 Everything you need to know in one complete Guide!

>> What is the purpose of this site?

We created this place in order to organize scheduled regular 
Yu-Gi-Oh! balanced tournaments. And by balanced I mean that we forbid specific decks and cards that ruin the fun of the game 
(ex. Chain Burn). Also, we want to give the opportunity for players that can't afford to play in real life to have an online society to show their skills and of course have fun!
Climb The Ladder and become the next Ultimate Duelist!
>> About Tournaments

There are 2 types of Tournaments. Live and Swiss. Live Tournaments last about 4-5 hours and can be Single or Double Elimination.

Single Elimination: 1 defeat = Knock Out

Double Elimination: 2 defeat = Knock Out

For an example Tournament click -> HERE <-
Swiss Tournaments last about 4-5 hours and follow the same process of
a 
Local
or
Ycs
tournament.
Tournament Types: Meta (Current Banlist), Non-Meta (Custom Banlist), Goat Format, Generation (Only fusion, Synchro, XYZ etc)
To check when the next Tournaments/Events are 
going to take place click on the calendar

>> Ranking System
We use a custom Ranking System based on Elo with some changes. The points a player has are called Ranking Points (RP). If you win better Players than you you earn many Rankings Points, but if you win worse Players than you you earn fewer points. Of course when you lose, you lose points, respectively. In addition, for each time you participate in our tournaments your earning of points for each victory slightly increases.
Tournament Top
For more information about the Ranking System click 
->
HERE
<-
>> Ranks

There are 6 different Ranks that determine how 
strong of a duelist you are:
Slifer Red: RP < 200

Ra Yellow: 200 < RP < 400

Obelisk Blue: 400 < RP < 800

Horahkty White: 800 < RP < 1600

Pro Duelist: 1600 < RP < 2000

Ultimate Duelist: 2000 < RP

You can Rank-Up at the end of each Month if you have enough RP for each Rank. Rank-Up can also be a prize for tournaments and events occasionally!

>> The Ladder

The Ladder is a table of all the players that played in our tournaments, their Rank, their Ranking Points, the Rank they can Rank Up if season ends and the number of participations.
You can see the Ladder -> HERE <- 
>> Chatbox

Information about tournaments/events or any live action will be announced in our Chatbox. To log in to the chatbox you have to join the Discord by clicking on the Discord icon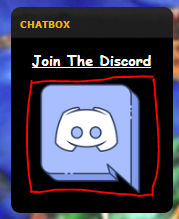 Then click on Accept Invite
>> Notifications
You can activate or stop the notifications for a topic by clicking on the
"Watch this topic for replies" or "Stop watching this topic", respectively, at the end of each topic at the right bottom corner

>> Profile 

You can Edit or View your Profile by clicking on the Welcome 
Guest
menu

The signature is just a Logo of your Rank 
+
 Your Achievements
. For example, 
if you are Slifer Red your signature is 

By default, we use Dueling Book for our tournaments. If there is a problem with that platform we are going to use Dueling Nexus.
Please use this URL 
"
www . duelingrealm . com"  without spaces,
instead of 
"
duelingrealm.com
"
 if you have any login issues
For any other questions you might have that this guide doesn't
cover please ask in the Chatbox or contact the Administrator
by private message or Em@il.



DR













Ranking Points

: 100






---